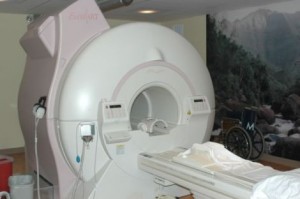 The Excelart 1.5T is a whole body MRI system that was first launched in 2004. It has a wide and short bore design with a 17" aperture that gives your patients a more open and comfortable feeling. For many patients, noise is a major issue during the exam, especially with children and older patients. This MRI scanner has the benefits of the Pianissimo noise reduction technology. This will reduce the acoustic noise by up to 90% to provide your patients with even more comfort.
The Excelart 1.5T is equipped with a magnet that offers superior homogeneity. It provides low cryogen usage for more cost effective imaging for your clinic. This MRI scanner also uses the SPIN technology that provides excellent and high quality images. To make things even better, you can use the interactive scan parameter adjustments during the exam. It is also compatible with SPEEDER which is Toshiba's high-speed imaging application.
Product Features
SuperFase morphology
Pianissimo noise reduction technology
Compatible with SPEEDER
SPIN technology
Large aperture to accommodate larger patients
For additional information on the Toshiba Excelart Vantage 1.5T MRI system, please contact MRI Medical Equipment. We can provide high quality MRI equipment at the right price for your clinic.